---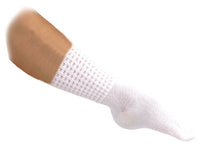 Our best selling Ultra Low Antonio Pacelli dance sock with a touch of sparkle!
These are the shortest sock on the market and really show off a dancer's calf muscles.
Reflective material is woven into the poodle part of the sock so they glisten in the light.
Please choose your size according to your Irish Dance shoe size.