---
 

 

All shoes are sold in UK sizes.  Please scroll to the bottom of the description for fitment tips. 
The Hullachan 4 has an elasticated arch enchancer which pulls the pump securely around your foot as you tie the laces creating a stunning arch profile while supporting your arches.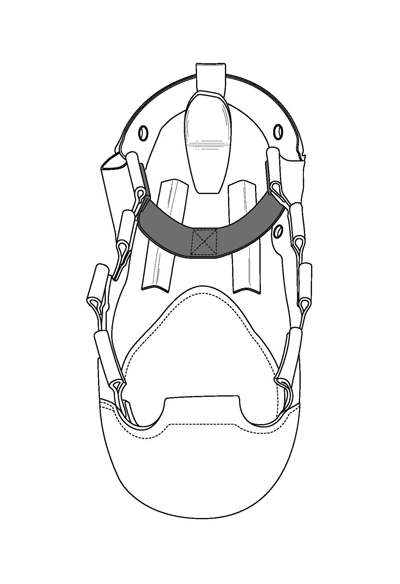 The elasticated arch enhancer is dynamic and responsive, supporting your arch through every hop, step and jump. 
The arch enhancer will ensure you have a fantastic arch profile every time you put them on even after months of wear, a major benefit of the new system.
As most Irish dancers know, some pumps can look fabulous the first time you wear them but after a few wears, the arch can drop, leaving the pump and dancer looking flat footed. However, the arch enhancer works time after time!
CLEVER INSOLES
The Hullachan 4 is also fitted with Clever Insoles.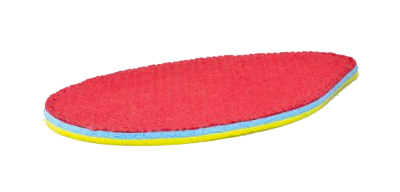 Clever Insoles (TM), designed exclusively for the Hullachan Pro 3 and 4, provide a dual layer of cushioning for the foot. Through tireless testing we've created an insole that absorbs over 90% of impact, supporting the feet for years of happy dancing.
Dancing feeds the soul, but it puts pressure on joints, with small strains risking long-term problems.
Caring for young feet is crucial, and the Hullachan Pro 3 and 4 are designed to help precious knees, hips and ankles, leaving you free to fill your soul and achieve your goal!
OTHER FEATURES
Soft leather uppers for a professional onstage appearance.
A higher heel seat so the pump feels extremely secure around the heel allowing you to dance with confidence and focus on your performance.
A seam free toe for an extra comfortable fit around the toe area.
Hullachan signature red suede lining for that extra touch of elegance!
All sizes are in UK sizes.  If you don't know your size, please refer to the measurement chart below to help find a good fit. Click here for instructions on how to take an accurate foot measurement.  
If you like a more comfortable fit or you have a wider foot, please size up 1/2 to 1 full size!  The chart below is meant to give you an extremely tight fit. 
 For more fitting tips, visit our Find Your Fit page.  The foot measurement recommended by Hullachan DOES NOT indicate the length of the shoe as they should be tight enough that your toes are curled under when they are first worn.  If you're unsure, we recommend ordering a few sizes to try and then returning the ones you don't need.  Please be aware of our Return Policy.
Hullachan 4 Size

Foot Measurement
(mm)

10 child
164
10.5
168
11
178
11.5
182
12
185
12.5
190
13
195
13.5
200
1
203
1.5
207
2
211
2.5
214
3
220
3.5
226
4
229
4.5
232
5
236
5.5
241
6
246
6.5
251
7
255
7.5
259
8
265
8.5
268
9
272
9.5
274
10
277
Please Note - Every dancer prefers their pumps to fit in a certain way. Some like them extra tight, others with a little room. Combine this with the fact that everyone's feet are unique in terms of width, length, arch type and height and you can see why pump fitting can be difficult. Hence we only offer this sizing chart as a guide rather than a guaranteed fit.